New Aggressive, Lightweight, Easy-to-Ship Headache Rack
All-Aluminum Switchback™ Proves a Benefit to Dealers and Consumers
All-Aluminum Switchback™ Proves a Benefit to Dealers and Consumers

Eau Claire, WI -- August 28, 2017 -- ARIES, a fast-paced marketer and innovator of truck, Jeep, SUV and CUV accessories, has released a new highly functional and edgy-looking headache rack called the Switchback™. This patent-pending headache rack is lightweight, rust-free and LED-customizable. It also features a particularly unique construction, benefiting both dealers and consumers.
The Switchback™ headache rack is built from powder-coated aluminum to be completely resilient to rust and to complement the fuel-efficiency of today's pickup trucks. It also features a slotted top edge for mounting LED light bars and work lights. The slotted design accommodates multiple lights and allows for easy adjustment (three ARIES 10" light bars #1501260 recommended). The Switchback™ also has an edgy design with its wide, angular sides and octagonal grid center, offering an aggressive, customized look on modern trucks.
While these features alone set the Switchback™ apart as a unique headache rack, perhaps its most unique feature is its three-piece construction. It is comprised of three primary pieces -- two sides and a center section. This three-piece, knockdown assembly allows the Switchback™ to be shipped in a smaller, more manageable box and reduces the overall cost of the product for both the dealer and consumer. The three pieces bolt together with strong grade-8 hardware, and most Switchback™ models install into the pickup truck with the ARIES patented stake pocket clamp system.
The Switchback™ headache rack is currently available for the Chevrolet Colorado, GMC Canyon and Toyota Tacoma. Several more applications, including for the Ford F150 and Ram 1500, will be coming soon.
To learn more about the Switchback™ headache rack, click here.
---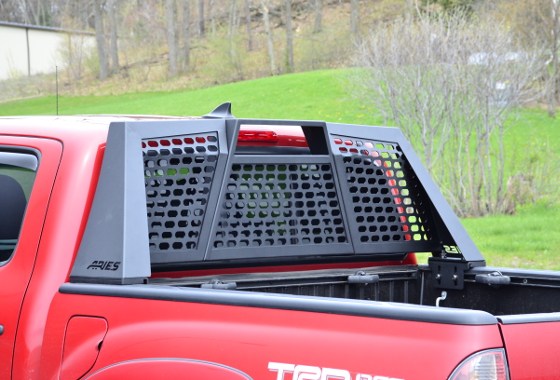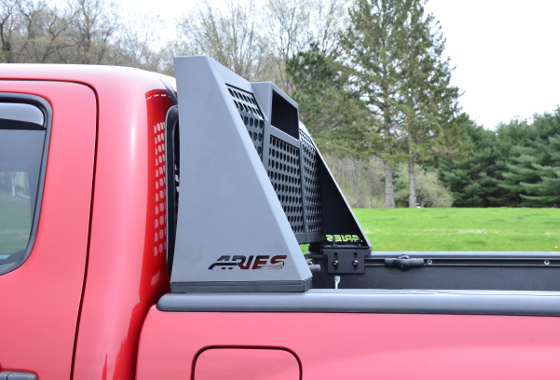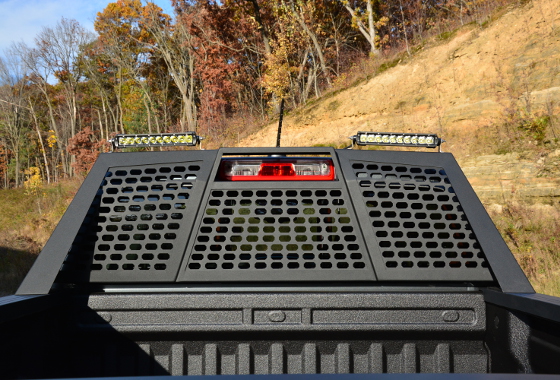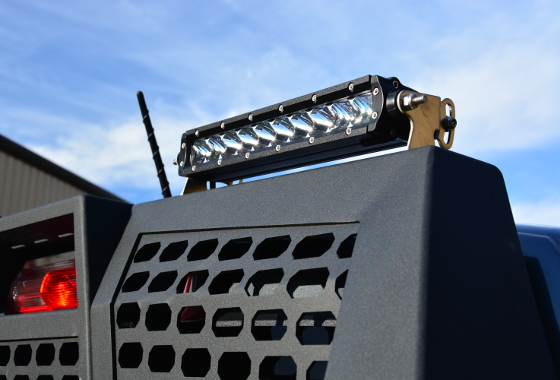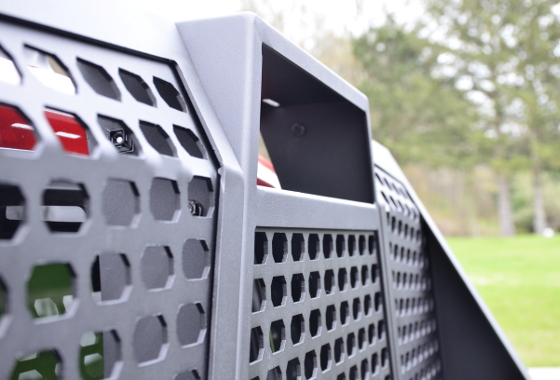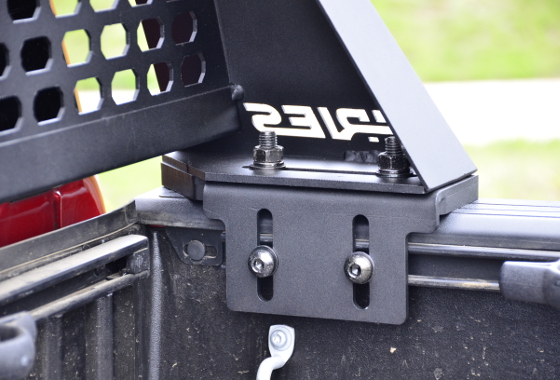 About ARIES: ARIES, a CURT Group brand, is a fast-paced marketer and innovator of truck, Jeep, SUV and CUV accessories. From automotive enthusiasts to professional builders, our products are built for the champions of individualism, innovation and attitude. We offer the perfect combination of unique style and durable construction, specializing in custom-fit grille guards, bull bars, side bars and running boards, as well as Jeep Wrangler accessories. ARIES products are made vehicle-specific for a custom fit, and they are available for a wide variety of makes and models sold in North America.
About CURT Group: CURT Group is a leading sales, marketing, engineering and distribution company of towing products and truck accessories for all types of vehicles, from passenger cars to commercial trucks. Our family of brands includes CURT, ARIES, LUVERNE Truck Equipment, RETRAC and UWS. We are a team of more than 1,000 associates world-wide, with manufacturing plants in Wisconsin, South Dakota, Florida and the Philippines, and 10 regional warehouses across the United States and Canada. We stand for EXCELLENCE in our products and our associates. We aspire to be the industry LEADER by recognizing that the customer is KING and our associates are our greatest ASSET.