All-New AscentStep™ Running Boards: Elegance for the Modern Truck
Boards Combine Unique Dual-Construction Step Pads, Blended Teardrop Profile
Eau Claire, WI – January, 29, 2018 -- ARIES, a fast-paced innovator of truck, Jeep, SUV and CUV accessories, has released an all-new high-end running board designed for today's trucks and SUVs. AscentStep™ 5-1/2" running boards feature a sleek profile, unique dual-construction step pads, a highly durable build and a no-drill installation, using the VersaTrac® mounting system.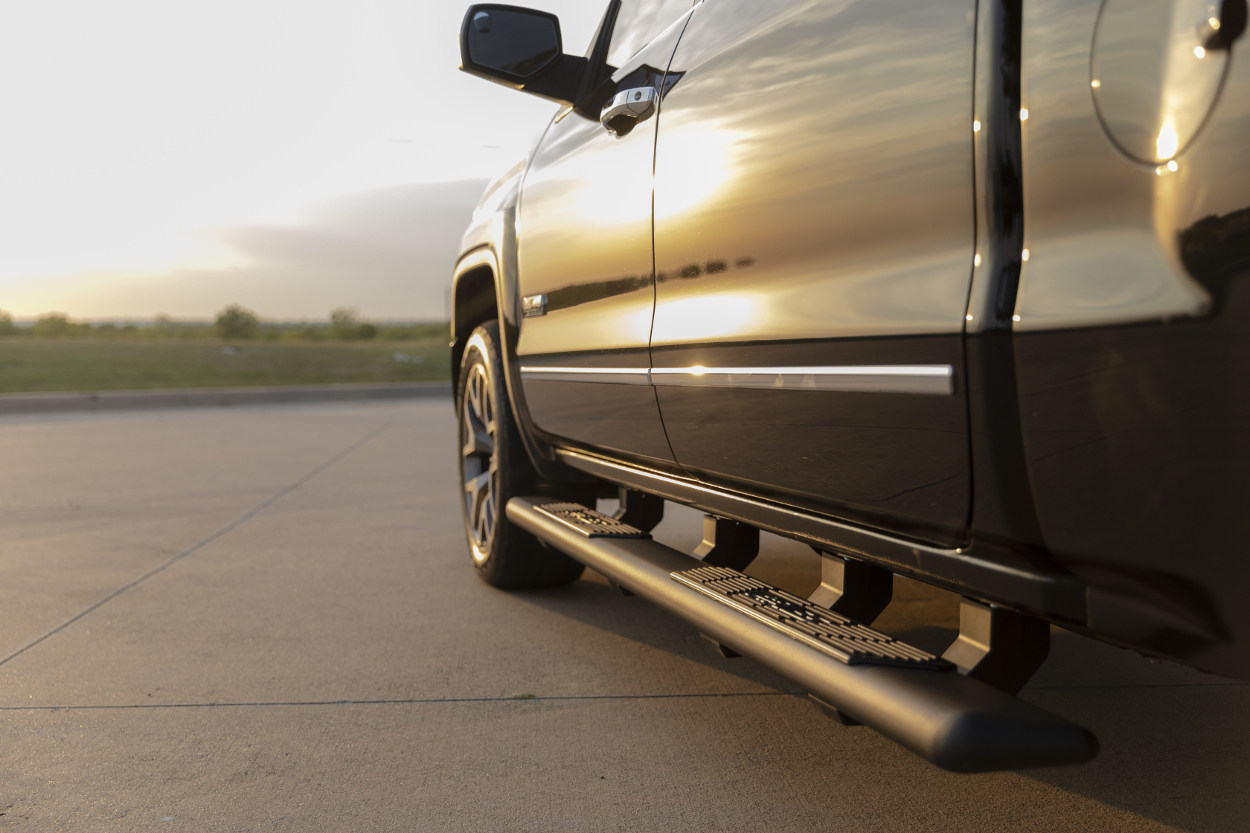 ARIES AscentSteps™ provide a modern accent for modern trucks. They are engineered with an elegant teardrop-shaped profile and seamlessly blended, rounded end caps. This elevated style sets them apart from other similar oval side steps.
AscentStep™ running boards also have highly unique step pads with a two-part construction. The step pads are made up of a polyethylene tread that is overlaid by a stainless steel plate. The poly treads protrude through the metal overlay, providing safe, non-skid traction and an aggressive look. The stainless steel plates ensure long-lasting corrosion resistance in spite of frequent foot traffic.
To ensure excellent rigidity and weather-resistance, AscentSteps™ are made from powder-coated carbon steel. The powder coat is a durable carbide black finish that offers long-lasting resistance to rust, chipping and UV damage.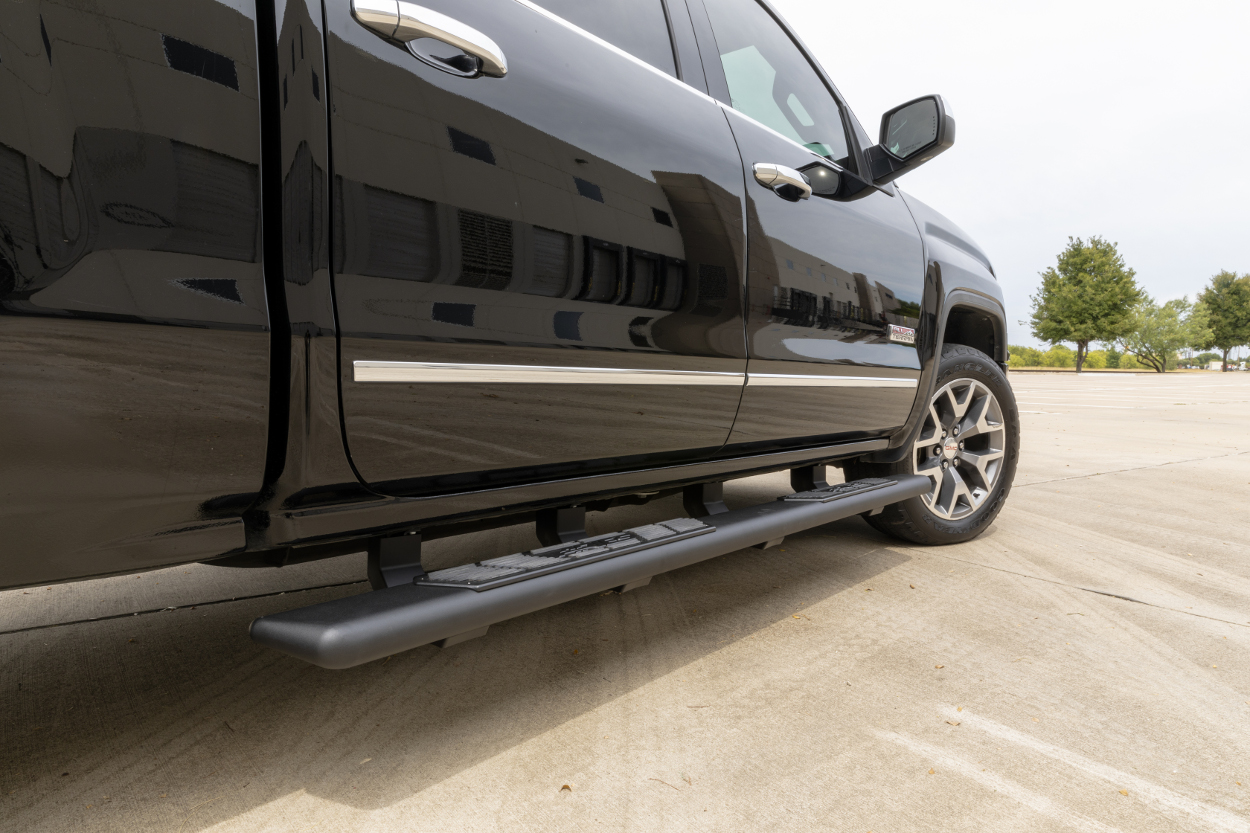 ARIES AscentSteps™ join a growing list of running boards and side steps that feature the VersaTrac® system. VersaTrac® is a mounting system introduced by ARIES that uses vehicle-specific brackets to mount onto each unique vehicle application with no drilling or tedious modifications required. With the brackets installed, any running boards or side steps with the VersaTrac® system can be attached. This allows for more customization opportunities and makes inventory easier for dealers.
Other side step options with the VersaTrac® system include ARIES AdvantEDGE™ side bars, ARIES RidgeStep™ running boards and LUVERNE SlimGrip™ running boards. We also offer VersaTrac® bracket covers to provide the running boards with a more finished and fuller look on the vehicle.
Visit the ARIES AscentStep™ Learn More page for more.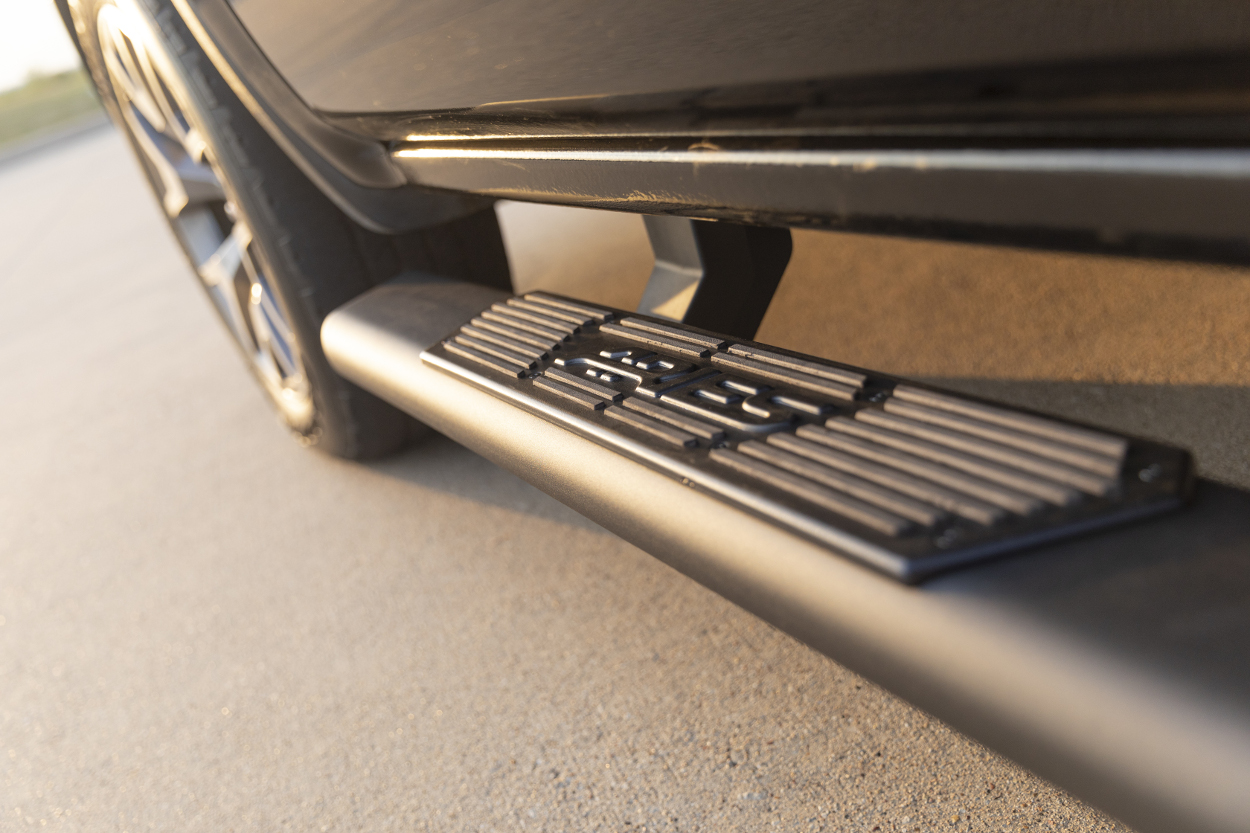 About ARIES: ARIES, a CURT Group brand, is a fast-paced marketer and innovator of truck, Jeep, SUV and CUV accessories. From automotive enthusiasts to professional builders, our products are built for the champions of individualism, innovation and attitude. We offer the perfect combination of unique style and durable construction, specializing in custom-fit grille guards, bull bars, side bars and running boards, as well as Jeep Wrangler accessories. ARIES products are made vehicle-specific for a custom fit, and they are available for a wide variety of makes and models sold in North America.
About CURT Group: CURT Group is a leading sales, marketing, engineering and distribution company of towing products and truck accessories for all types of vehicles, from passenger cars to commercial trucks. Our family of brands includes CURT, ARIES, LUVERNE, RETRAC and UWS. We are a team of more than 1,000 associates world-wide, with manufacturing plants in Wisconsin, South Dakota and Florida, and 12 regional warehouses across the United States and Canada. We stand for EXCELLENCE in our products and our associates. We aspire to be the industry LEADER by recognizing that the customer is KING and our associates are our greatest ASSET.