Learn about ARIES Grille Guards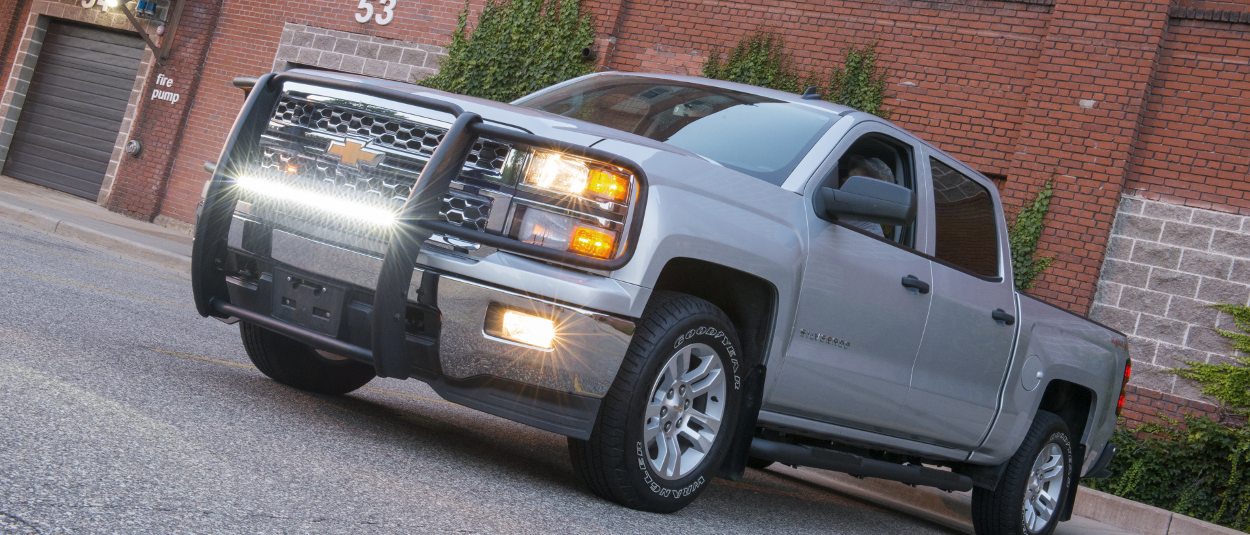 Grille guards for conquering new terrain
ARIES grille guards are engineered to give your truck that classic, aftermarket look while adding extra protection for the front end. They are available for a wide variety of pickup trucks, Jeeps and SUVs. Each one is built vehicle-specific, not just to eliminate drilling and speed up the installation, but because your truck deserves a custom fit.
For those who dare to go even further, the ARIES Pro Series™ grille guard is unlike any other. Its patented crossbar houses an LED light bar and features an interchangeable cover plate to protect and add a custom look.
Select Your Vehicle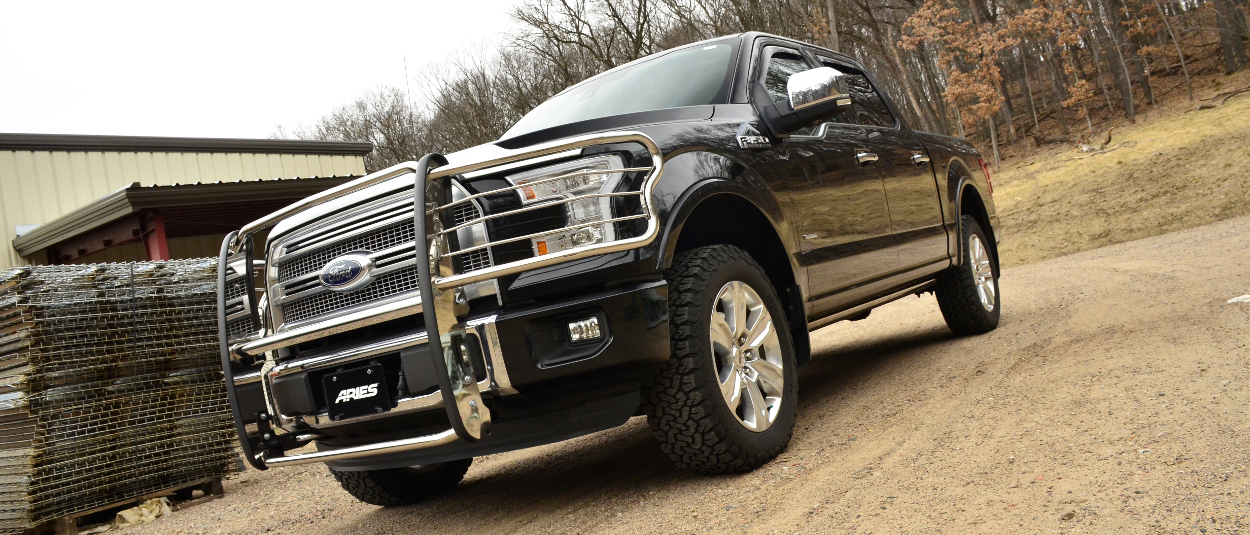 Explore ARIES grille guards: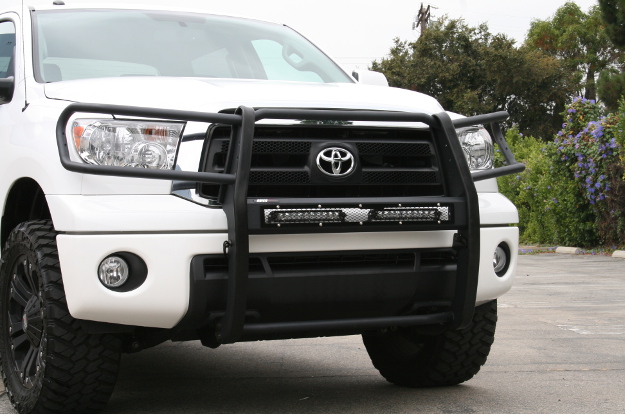 Pro Series™ grille guards
The ARIES Pro Series™ grille guard is the ideal choice for LED light customization. It features a patented LED light bar housing in the crossbar, as well as an interchangeable light bar cover plate to add your own custom touch.
All Pro Series™ grille guards are made for a custom fit on each truck, Jeep or SUV, installing with no drilling required. They are constructed from carbon steel for enhanced strength and are protected in a unique textured black powder coat finish.
Explore Pro Series™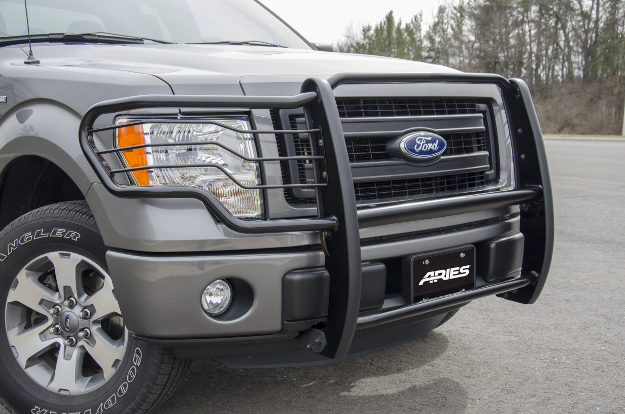 Standard grille guards
ARIES standard grille guards are the perfect accent for customizing the look of your truck, Jeep or SUV. Each is made with a custom, vehicle-specific design for seamless integration, and they are available in two finish options: black steel or polished stainless steel.
ARIES grille guards can also be customized using their pre-drilled center crossbar. These holes readily accept aftermarket LED lights, allowing you to light up the trail and upgrade the look of your truck.
Explore Standard Grille Guards
Back to Grille Guards