With seamlessly blended ends for a unique, finished look
When you start and end your day turning the ignition of your truck, unreliable footing is not an option. You need step bars that can take a beating and provide comfortable footing, all while looking good mounted on your truck. ARIES 4" oval side bars are sleek, strong and custom-fitted to be a highly functional extension of your ride. For each make and model, they are made vehicle-specific, providing a comfortable step and easier installation. They come with raised step pads, blended end caps for a finished look and are made in two finish options, including black powder coat carbon steel and polished stainless steel. All ARIES 4" oval side bars are sold in pairs and come with carbon steel mounting brackets for a complete installation.
Wheel-to-wheel
Wheel-to-wheel is a unique option of our 4" oval side bars. These side bars are fitted with an extra step pad and are made to span the length of your truck's wheelbase for utility purposes and an enhanced appearance. The extended step of our wheel-to-wheel side bars allows for a sturdy foothold and easy access to the truck bed. We offer 4" oval wheel-to-wheel side bars on select models for regular cab pickup trucks and others.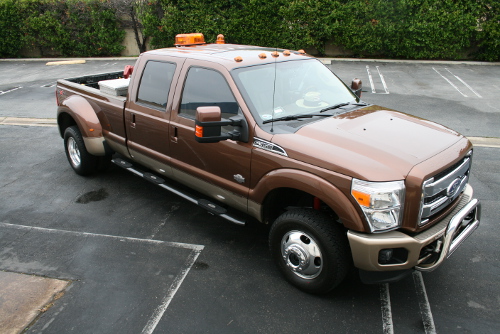 Uncommon construction
ARIES 4" oval side bars are made with heavy-wall 4" diameter tubing and feature a sleek, elliptical design. They come with original-equipment-style 20° bends (older models may vary) and blended end caps to give them a unique finished appearance. The blended ends offer a refined look compared to the more common plastic end caps of other side bars, and they provide a superior barrier against rust and grime. To allow you to choose the look that best complements your vehicle, we make ARIES 4" oval side bars in two finish options: stainless steel and black carbon steel. Our stainless steel side bars are made with a true 304 stainless, being high in nickel content to resist rust and sporting a mirror-like polished finish. Our carbon steel side bars are high-strength and feature a semi-gloss black powder coat finish for excellent protection against scratches, chipping and rust.
Vehicle-specific fit
Installation of ARIES 4" oval side bars is quick and easy with custom-fitted mounting brackets and vehicle-specific contours. The brackets are constructed from strong carbon steel and use pre-existing holes in the frame to mount to the vehicle with no drilling required. Each 4" oval side bar is made to contour to a specific make and model to further the ease of installation and optimize the side bar's functionality. They are also equipped with custom step pads, positioned in vehicle-specific locations, to complement the layout of your truck's doors.
Raised step pads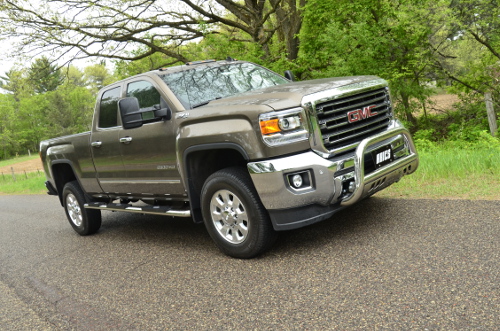 The step pads of ARIES 4" oval side bars are raised and textured, offering a wide, flat stepping surface. They feature polypropylene construction to resist cracking over time, and because the step pads are textured, they are highly resistant to slips and skids, even when wet.
Backed by warranty
To give you peace of mind for wherever the road leads, ARIES 4" oval side bars are backed by warranty. Our black powder-coated carbon steel side bars come with a three-year warranty and our polished stainless steel with a limited lifetime warranty.